Interested in Serving Your Community?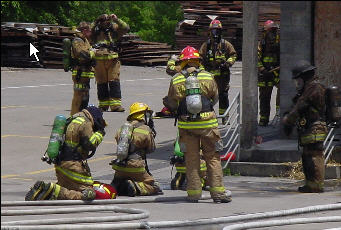 At Stone House Volunteer Fire and Rescue Department (SHVFD), we are always looking for energetic and motivated volunteers to join our team!
SHVFD, located at 7814 Garner Drive, just north of Manassas, has proudly served the citizens of Prince William County since 1971. We are dedicated to the preservation of life and property through education, quality emergency medical care, effective fire suppression, and hazard mitigation.
We are one of the busiest stations in the county, responding to over 5,000 fire and emergency medical related calls annually. Dispatches range from relatively minor emergencies such as fire alarms or slips and falls to large scale incidents like cardiac arrests, auto accidents, hazardous material releases, structure fires and train derailments.
We look forward to having you join our family at Stone House Volunteer Fire and Rescue Department. All it takes is commitment and a willingness to help.
Please click on the following sections for more information on joining our station: