There are currently no events
2022 Responses
Fire
EMS
Jan
112
321
Feb
89
267
Mar
Apr
May
Jun
Jul
Aug
Sep
Oct
Nov
Dec
Total
201
588
2021 Responses
Fire
EMS
Jan
84
252
Feb
75
219
Mar
85
253
Apr
109
256
May
101
300
Jun
99
298
Jul
97
309
Aug
89
323
Sep
74
338
Oct
80
296
Nov
92
328
Dec
124
306
Total
1109
3478
Past Responses
Fire
EMS
2021
1109
3478
2020
1274
4232
2019
1483
4341
2018
1201
4107
2017
1272
4181
2016
1322
4232
2015
1232
3852
2014
1164
3950
2013
1173
3726
2012
1207
3840
2011
1252
3964
2010
1148
3902
2009
1128
3752
2008
1245
3799
Website Traffic
Visitors From
February 15, 2007

Visitors Today
Dec 11, 2023

Training and Benefits
Becoming an active member of our department includes numerous benefits, both tangible and intagible. Members receive tax relief, uniforms, and training that can even lead to a career. Also, members come to see the fire department as a second famliy. The frienships, life lessons, and memories that are found at the fire station are enriching and life changing.
Here is a detailed list of the many benefits available to members of SHVFD.
Free training classes include, but are not limited to:
Firefighter I – Firefighter II certification

Emergency Vehicle Operator (ambulance, engine, and truck driver)

Heavy and Technical Rescue classes

Officer I – Officer III classes

Instructor I – Instructor III

Company-wide training (at least twice a year)

Retirement Benefits—L.O.S.A.P. (Length of Service Awards Program)

For every year you are a member, you will receive $10 per month when you reach retirement age. For example, if you are a member of SHVFD for 20 years, you will get $200 a month after you reach age 65. It is vested 50% after 5 years and 100% after 10 years.

Station Uniform

You will receive two free shirts, and sweatshirt initially, and one free shirt each year thereafter. You will need to buy your own duty crew pants as well as steel toed boots.

Service Recognition

The station provides service recognition for one, three, five, seven, ten, fifteen, twenty, twenty-five and thirty years of service

PPE – Personal Protective Equipment

You will be issued personal protective equipment based on your chosen career path with the station. Those selecting the fire side will be issued a set of bunker gear and boots and those selecting the EMS side will be issued a set of EMS gear.

Personal Property Tax Relief

If the title is in your name, you can choose one vehicle to be tax-free in

Prince

William

County

, Manassas City, or the City of Manassas Park.

Meal Allowances on weeked duty crews

For each weekend crew, the station pays for lunch and dinner on Saturday and breakfast and lunch on Sunday. The weekend crew shops together for their weekend meals, and puts together a "family-style" dinner on Saturday nights.

Chance to develop valuable life & job skills

Chance to meet new people and build new relationships

Ability to make a real difference in your community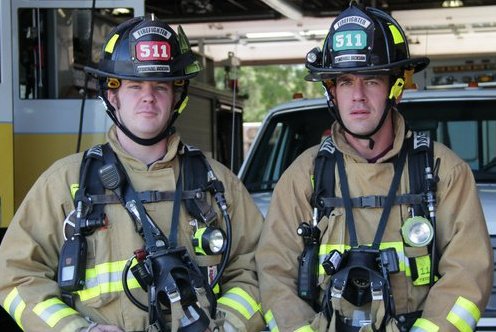 Website Designed and Hosted By:



www.FirehouseSolutions.com


Website Maintained By the Proud Volunteers of the




Stone House Volunteer Fire & Rescue




7814 Garner Drive, Manassas, VA 20109


info@sjvfd.org


Emergency Dial 9-1-1



Copyright © 2023 Firehouse Solutions (A Service of
Technology Reflections, Inc.
)